New Ohio Certificate of Title
New Ohio Certificate of Title
New Ohio Certificate of Title
COMING SOON IN 2019: A new Ohio Certificate of Title will be introduced and implemented in multiple phases beginning January 2019. The phased implementation will occur over several months, county by county.
During the implementation period, a customer requesting a motor vehicle title from a Clerk of Courts Title Office will receive either the current title (2016 version) or the new title (2019 version), depending on whether or not that county has converted to the new title.
Customers do not need to replace their current title with the new title. All previously issued, valid versions of the Ohio Certificate of Title may still be used to sell/transfer/register motor vehicles.
The title issuance process will remain the same/unchanged.
Current Title (2016 Version)
Size: 7" x 8"
Color (front): Brown & Blue; Brown Border
Front Layout:

Limited space for ownership and vehicle information
"Brand" prints in two heading names
Space constraints allow only three brands (notations) to print, if applicable

Back Layout:

Limited space to record buyer/seller information
No variation of color to separate the different sections
Click to enlarge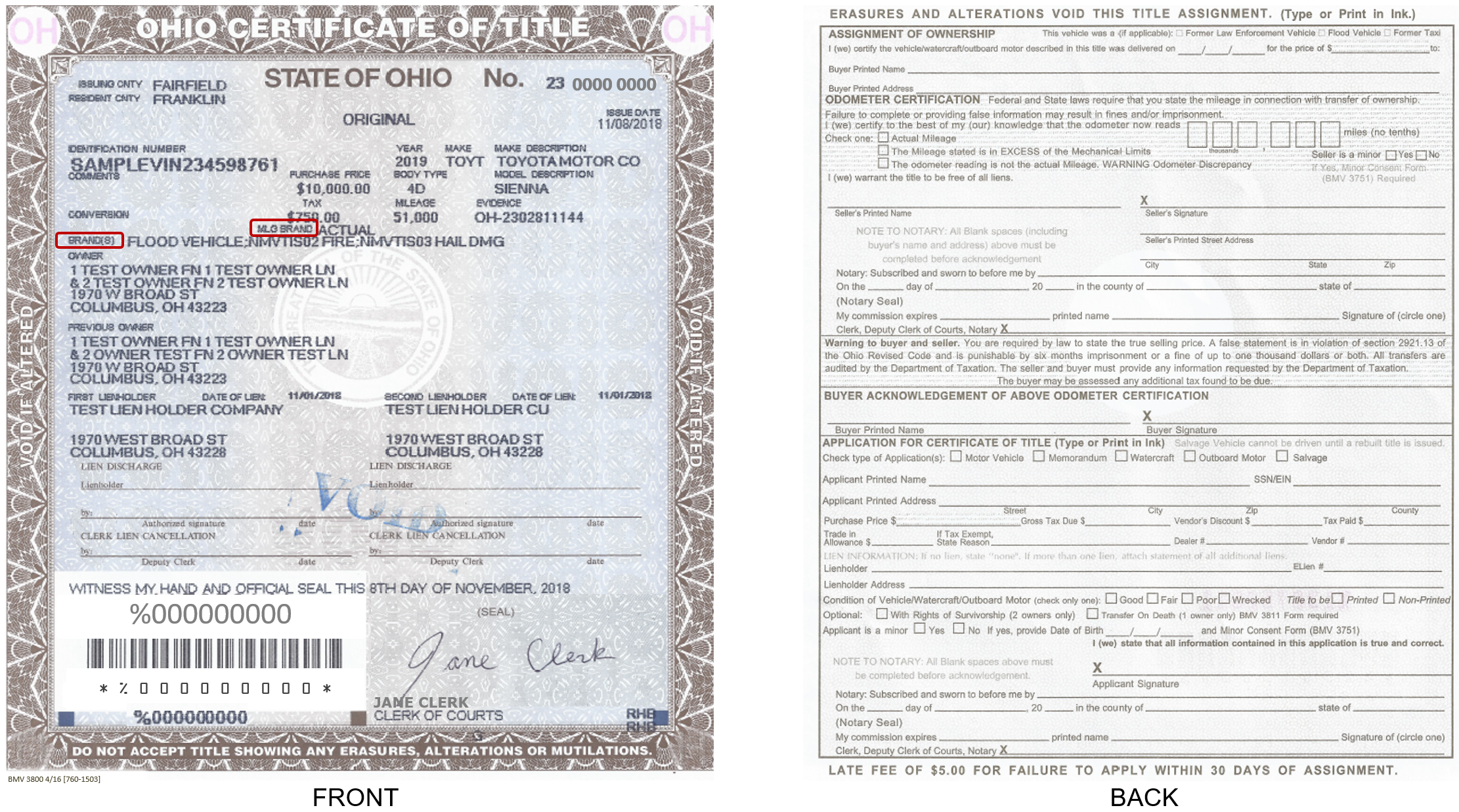 New Title (Beginning January 2019)
Size: 8.5" x 11"
Color (front): Blue & Green; Blue Border
Front Layout:

Additional space for ownership and vehicle information
Using language consistent with Ohio Revised Code, "Notation" (instead of "Brand") will print in two heading names
Extra space will allow for more than three notations to print, if applicable (Effective after the new title has been implemented throughout the state)

Back Layout:

Additional space to record buyer/seller information
Color-coded areas and additional instruction to differentiate the actions of the seller(s), buyer(s), and notary public/authorized officer

Seller = Green
Buyer = Blue
Notary Public/Authorized Officer = Gray

Larger notarizing areas with reminders to sign in front of a notary public/authorized officer
Click to enlarge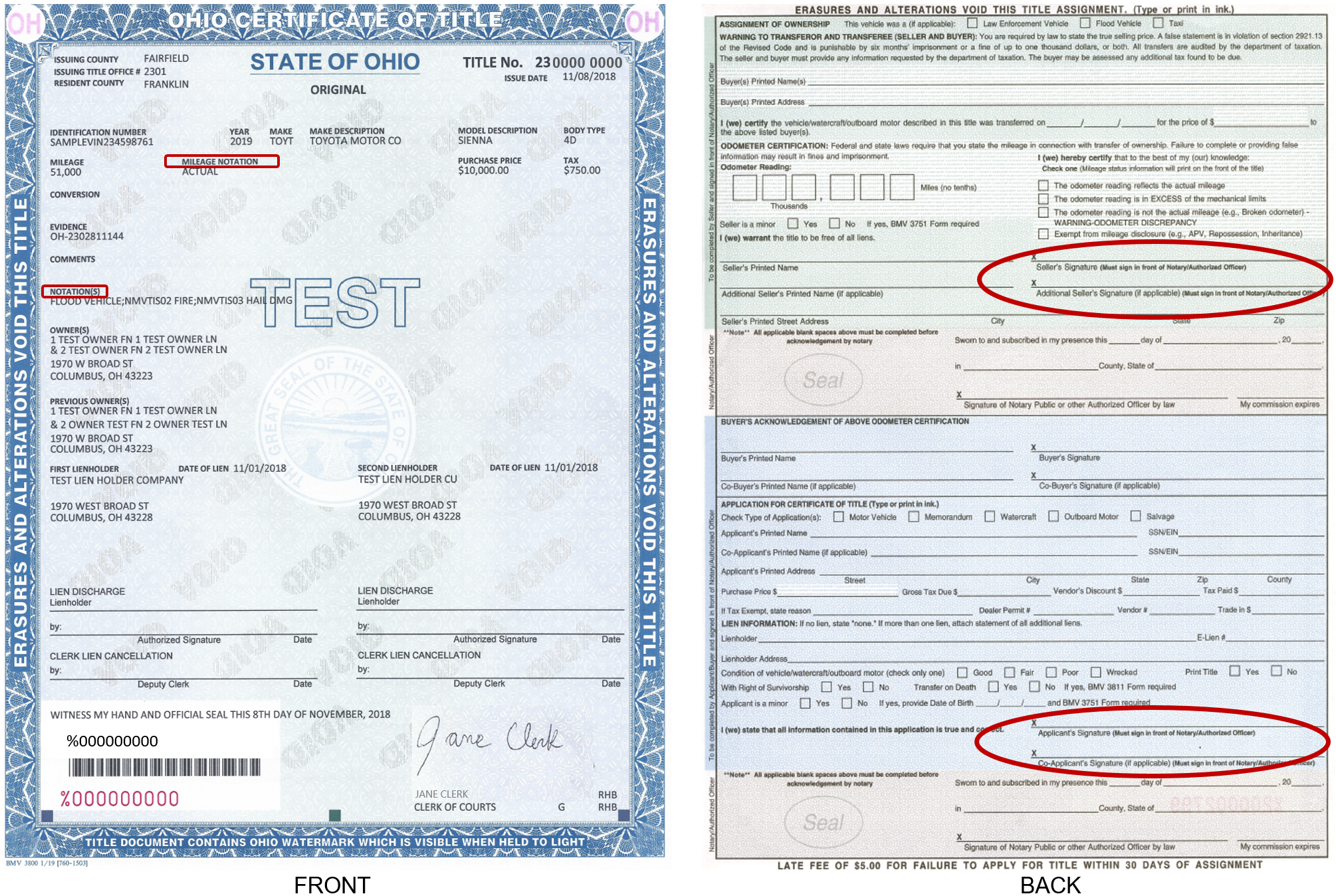 Frequently Asked Questions